Soft Tiered Dress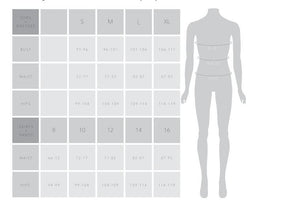 Shipping In Australia
Free Shipping - Spend over $99* 
Standard Shipping (4-10 Business Days ) - $10
* Merry People Bobbi Gumboots - $10 Flat Rate
Delivery time: 2-10 Business Days
Shipping in New Zealand
NZ Shipping (7-14 Business Days ) - $15
NZ Standard Delivery Gumboots- $20
All our items are sent with detailed tracking information via Australia Post.
* Free Shipping only available to orders within Australia
For More Detailed Information see HERE
Mookah Returns
Returns Accepted within 30 days of purchase from either instore or online.
Goods to to returned in ORIGINAL condition
Goods must be Unworn, Unwashed and Unused
Goods must not be damaged in anyway
Original tags must be intact
For more detailed information see HERE
Pickup currently unavailable
Mookah brings you the brand new Tirelli Soft Tiered Dress, a summer wardrobe essential that seamlessly combines comfort and style. Crafted from 100% Lyocell, this dress is designed to elevate your look with its elegant features. 
100% Lyocell: Embrace sustainability and luxury with a dress crafted entirely from Lyocell, ensuring a soft and breathable feel against your skin.
Midi Length: The perfect balance between chic and casual, the midi length of this dress makes it versatile for various occasions.
V-Neck: The modest V-neck adds a touch of sophistication while keeping the overall look comfortable and relaxed.
Gathered Tiers: Elegantly gathered tiers give the dress a flattering silhouette, providing a unique and stylish touch to your ensemble.
Tie Waist: Enjoy a custom fit with the tie waist, allowing you to accentuate your waistline and tailor the dress to your preferred style.
Pockets: Practicality meets style with the inclusion of pockets, adding functionality to the fashionable design.
Sustainable Elegance: Crafted from 100% Lyocell, this dress not only offers a luxurious feel but also reflects a commitment to sustainable and eco-friendly fashion.
Comfortable Sophistication: The Soft Tiered Dress strikes the perfect balance between comfort and sophistication, making it suitable for a variety of occasions.
Versatile Midi Length: Whether for casual outings, work, or catching up with friends, the midi length ensures versatility in styling, allowing you to dress it up or down.
Flattering Silhouette: The gathered tiers contribute to a flattering silhouette, enhancing your natural curves and adding an extra layer of style.
Customized Style: The tie waist provides the opportunity for a customized look, letting you adjust the fit to suit your personal style preferences.
Ideal for casual outings, work, or catching up with friends, this dress is a versatile choice. The midi length allows for easy pairing with heels, sandals, or wedges, offering a range of styling options. The Soft Tiered Dress is not just a garment; it's an expression of your commitment to both style and sustainability.
CONTENTS:
100% Lyocell