Billow Pocket Relaxed Tunic - Garden Print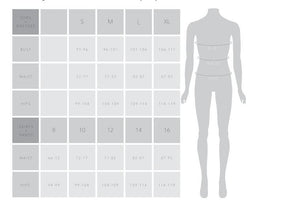 Shipping In Australia
Free Shipping - Spend over $99* 
Standard Shipping (4-10 Business Days ) - $10
* Merry People Bobbi Gumboots - $10 Flat Rate
Delivery time: 2-10 Business Days
Shipping in New Zealand
NZ Shipping (7-14 Business Days ) - $15
NZ Standard Delivery Gumboots- $20
All our items are sent with detailed tracking information via Australia Post.
* Free Shipping only available to orders within Australia
For More Detailed Information see HERE
Mookah Returns
Returns Accepted within 30 days of purchase from either instore or online.
Goods to to returned in ORIGINAL condition
Goods must be Unworn, Unwashed and Unused
Goods must not be damaged in anyway
Original tags must be intact
For more detailed information see HERE
Pickup currently unavailable
Mookah delivers 'Summer Style' - The Tirelli Billow Pocket Relaxed Tunic. Crafted from 100% French Linen, this tunic is a timeless addition to your wardrobe, featuring a wide neck, gathered cuff sleeves, side splits, and pockets for both style and practicality. 
100% French Linen: Indulge in the luxury of French Linen, renowned for its breathability, softness, and timeless appeal.
Wide Neck: The wide neck adds a touch of elegance to the tunic, framing your collarbone and creating a flattering silhouette.
Gathered Cuff Long Sleeves: Elevate your style with the gathered cuff long sleeves, offering a refined and chic look to your ensemble.
Pockets: The inclusion of pockets adds a practical element to the tunic, offering convenience without compromising on style.
Side Splits: Enjoy the freedom of movement and a stylish flair with the side splits that enhance the tunic's overall design.
Longline Silhouette: The longline silhouette of the tunic provides versatility, allowing you to wear it over pants or as a standalone dress.
Luxurious Comfort: Crafted from 100% French Linen, this tunic offers a luxurious and breathable fabric, ensuring comfort throughout the day.
Effortless Style: The relaxed fit and refined features of the Billow Pocket Tunic effortlessly combine style and comfort, making it suitable for various occasions.
Versatile Wear: Whether layered over pants or worn as a dress, the tunic adapts to your style preferences, offering versatility for different occasions.
Functional Pockets: The inclusion of pockets adds a practical touch, allowing you to carry essentials while maintaining a polished appearance.
Day-to-Night Transition: From casual outings to work, the Billow Pocket Relaxed Tunic seamlessly transitions from day to night, offering a blend of style and comfort.
Ideal for casual outings, work, or as a layering piece, this tunic can be paired with pants for a sophisticated look or worn as a dress for a more relaxed vibe. Complete your ensemble with sandals or sneakers, creating a chic yet effortless style that suits various occasions. Embrace the versatility of the Billow Pocket Relaxed Tunic and make it a staple in your wardrobe for refined, everyday elegance.
CONTENTS:
100% Linen